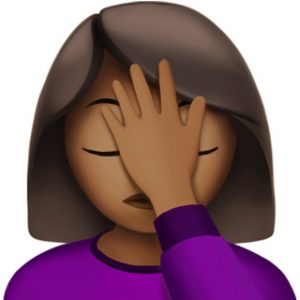 They lied to me
Writing this feels like…my coming out ceremony. For a long time, I thought "I am too young" "too female" "too naïve" "what do I know?" " I haven't seen life yet to be sharing my experience." Many factors contributed to this feeling of inadequacy, sayings which in retrospect lack merit are are full of BS. For example…
"You are the leader of tomorrow"
"A woman is seen and not heard"
"Behind every successful man, there is a woman"
It is a lie.
They are lies.
In Nigeria, according to the Nigeria Youth Policy, a youth is aged 18-35. Comparing that with the commonwealth age bracket of 15-29 years, we see that this bracket automatically infantilises our young adults, making us hold on longer to the aprons and support of our families and waiting for them to help us. I'll be honest, it also held me back for such a long time.
It has been a long process to rid myself of the shackles of the mind that has held me back. And between you and I, it is an on-going process. One of the triggers that that started this emancipation was while I was doing my masters in Nottingham University, England. Up until resumption, I felt like a cool kid that was achieving a great milestone. At 23, I was the youngest female in my undergraduate class in Nigeria, and as the graduating president, I had been able to produce a year book and donate a generating set to the department. To cap it off, I was one of the first in my set to start an MSc programme. I was on top of the world.
Then I met a young British lady, who was 23 and not only had she worked for a year, she was starting her PhD programme.
It knocked me off my feet.
As I settled down in the UK, I noticed that at 19, a lot of youths had moved out of their parents' home and not only were they thriving, they were actually the ones driving and shaping the economy.  That was the beginning of peeling away layers of unhelpful barriers which had held me back.
My new found love and appreciation of history also goes a long way in understanding factors that shaped my upbringing as a female, as a Nigerian, as a Christian, as an African.
It was quite surprising to me to learn that Obasanjo was 39 when he first ruled Nigeria, Murtala Mohammed was 37, Aguiyi Ironsi was 42; Federick Lugard was 32 when he served as a military administrator for Uganda and 42 when he started the protectorate process in Nigeria. Let that sink in…a 32 year old foreigner comes in and successfully convinces an entire foreign nation to yield to him.
History is rife with several examples of young people attaining great feats.
Reading and watching others also helps me. "Lean in" by Sheryl Sandberg and listening to Ibukun Awosika caused massive mind shift for me. it is an on-going process. So, as I commence this writing series, I hope I can go past the superfluous and be brave enough to share my experience-as a physiotherapist and founder of PhysioCraft Allied Services who one step at a time wants to make a dent in the rehabilitation space in Nigeria. My writings would be a hybrid of physiotherapy, business and healthcare in this country called Nigeria.
It's nerve wracking but I am going to #Doitafraid
It's time for you to come out of hiding, you are great at what you do. Not too young, not too old, not too female, not too quiet, not too anything,
Let's go there!
Physio Tinu
p.s: leave a comment if you can…subscribing for post notifications would help you keep track of when a new post is uploaded. Happy reading
Error: Contact form not found.