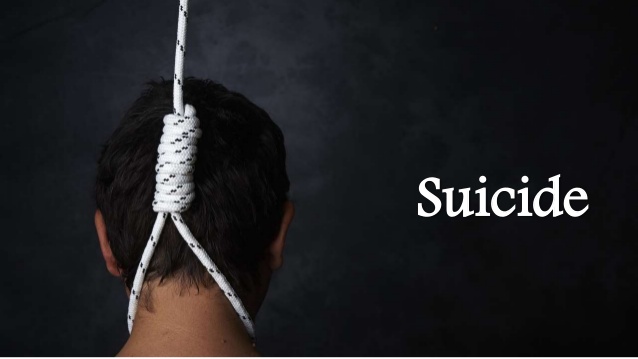 In the last couple of weeks, there have been news reports of domestic violence, attempted suicide and suicide in Nigeria. Anonymous follow up comments on popular blogs has also revealed how Nigerians struggle with depression. It is hard to say if the incidence is increasing or increased internet access is making us more aware of their prevalence because as a nation, information gathering, documentation and access is challenging. Regardless, one thing is for certain, intervention in these issues is not a priority for the local, state or federal governments and as usual, we as individuals, as communities and private organisations have to take care of ourselves. Two simple steps can be taken to help identify and curb suicide, depression and domestic violence in our community:
All healthcare professionals and religious leaders should start asking three simple questions:

Have you in the past 6 months had thoughts of harming yourself or felt depressed?
Are you experiencing or have you recently experienced any violence in your home or office?
Are you being sexually exploited or coerced in your home or office?
Ideally, these questions should be asked at the very first session. But there are scenarios where it may be tough-(picturing those mama's and baba's in general hospitals being asked these questions in local dialects made me giggle) but this could be the first ray of hope for individuals in these difficult situations. Since PhysioCraft establishment, only two clients have ever responded affirmatively to these questions. One was a 27 year old male who had bouts of depression, the other was a 15 year old female who was being sexually exploited by a relative.
Escalate to the specialist…
Physiotherapists (especially those in private practice) typically have 45 minutes-1 hour of uninterrupted access to clients. Aside the physical impairments which we are opportune to help clients with, our sessions sometimes provide a reprieve or an outlet for clients who are going through challenges. Some healthcare professionals also have the same access and overtime, clients can begin to share their personal challenges as trust builds. In Nigeria, because professional counselling hasn't yet gained traction, religious leaders are usually the first port of call when people have personal challenges they cannot share with friends or relatives. This is why we're advocating that religious leaders should also start asking the afore-mentioned questions of all people who reach out to them for counselling.
But a true test of a professional is understanding your limit and escalating to others when you cannot help.  In many cases, professional/specialist intervention may be needed. In the case of the 15 year old child, the matter was escalated to the guidance and counsellor in her school when it became obvious her home environment would not provide any form of succour. There are now a number of NGO's, private organisations and specialists who provide help and are also advocates for the vulnerable in our midst:
Dr Ogunsakin (Counselor) +2348030889552
Dr Afinowi (Psychiatrist) +2348028161345
Mirabel Centre-+2347013491769
Mentally Aware Nigeria Initiative-+2348060101577, +2348093565520, +2348136770508
Finally, if all else fails,
Report it to the authorities…
Make it a criminal offence. There's uncertainty about the federal and other state governments stance but the Lagos State Government passed a law against domestic violence and for the most recalcitrant cases, this may just be the only way to prevent loss of life. The challenge though is reaching them-none of the eight (8) phone numbers pertaining to domestic violence listed on the Lagos State Directory website was reachable while writing this article…
If you are a specialist, religious leader or health care personnel who can intervene in cases of suicide, depression, domestic violence and even drug abuse, kindly share your experience in the comment section below or leave your contact details so people who come across this in the future can reach out to you for help. If you're an individual who has been affected by these issues either directly or indirectly, we'd love to hear from you.
Let's achieve together,
The PhysioCraft Team